The workshops cover general information on feet, foot care hygiene, observational techniques, maintenance of nails and skin, and when and why experienced foot care professionals need to be involved. The workshops doesn't include training in the use of any cutting devices so even if your hand agility isn't perfect, if you can use a nail file and apply cream you can get involved.
The Foot Care United workshops will be offered to local groups and the community from our clinic in Chorley, Lancashire. These monthly workshops will start January 2016, with a view to expanding nationwide with the support of volunteer coaches.
The aim of Foot Care United is to encourage 'YOU' 'TO GET INVOLVED and together accomplish its goal, 'CARE FOR EVERY PAIR OF FEET'.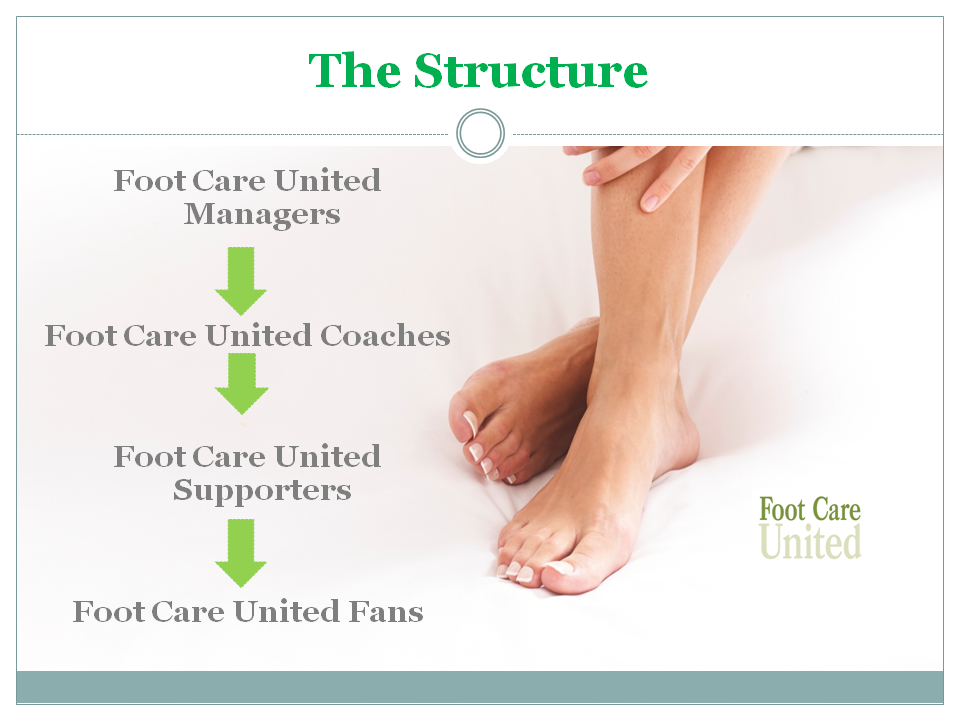 Who can get involved?
Family, friends, carers who want to get involved and offer some level of support with foot care. No formal qualifications are required just attendance to one of our workshops.
How can I help?
Enrol on our workshop for Foot Care United Supporters and gain the confidence, knowledge and skills to support your friend, partner, family member or a person you care for with foot care.
Could a workshop be held at a residential care home, for its carers?
Yes, this would be an ideal location for staff to get involved and become a Foot Care United Supporter.
If I don't have an individual to support with foot care, can I still get involved?
Yes, just enrol on our workshop and become a Foot Care United Coach, which would enable you to present a workshop to Foot Care United Supporters in your area.
How much does it cost?
There is no charge to become either a Foot Care United Supporter or Coach; everyone involved would volunteer their time to support the project and help bring foot care to everyone. The only cost implication would be for the purchase of the *foot care kit and *badge, if other funding wasn't found.
How do I get involved?
Email info@footcareunited and register your interest.
All images contained within this website are property of Foot Care United. The reuse of such images is not permitted.